2019-20 Registration Information
---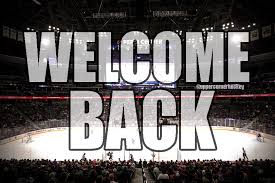 CONTACT TRACY
403-418-5200
ONLINE REGISTRATION OPEN JUNE 17 - REGISTER EARLY FOR 'EARLY BIRD DISCOUNT FEE'
EARLY BIRD DISCOUNT FEE IN EFFECT TO JULY 15 - REGULAR SEASON RATES APPLY JULY 16! DON'T MISS OUT!
PLEASE READ THE FOLLOWING INFORMATION,

PRIOR TO REGISTERING

YOUR CHILD -
REGISTERING YOUR CHILD FOR THE UPCOMING SEASON: FAQ
CHANGES TO THE DYNAMITE AND NOVICE PROGRAM:
PLAYERS AGED 5 - 8 YEARS OLD: INTRO TO HOCKEY - DYNAMITE/NOVICE
Hockey Alberta has finalized the Intro to Hockey Model, which provides the general structural and administrative guidelines and specific playing rules for all players, ages 5-8 years. These rules and guidelines are required for all Initiation and Novice level hockey in Alberta effective for the 2019-20 season. This is the final version of the Intro to Hockey Model, and is effective for the 2019-20 season. This document replaces previous models and programming at the Novice and Initiation levels.
The Intro to Hockey Model is divided into five sections, each of which can be found in the tabs below:
Welcome to Intro to Hockey
Game Play Rules
Coach Development
Officials Development
Seasonal Structure
Of note are certain items that are NON-NEGOTIABLE and must be implemented to be compliant with the Hockey Canada policy.
PLEASE READ AND DOWNLOAD THE FILES IN THE TABS BELOW. They contain information you need to know for Initiation and Novice age divisions of hockey for the 2019-20 season.
https://www.hockeyalberta.ca/players/intro-hockey/
PLAYERS MUST REGISTER IN THEIR DESIGNATED AGE GROUP (by birth year)
2013-14 Intro to Hockey - Dynamite

2011-12 Intro to Hockey - Novice

2009-10 - Atom

2007-08 - Peewee

2005-2006 - Bantam

2002-2004 - Midget
*

FEMALE

: Female players may register in Rocky Minor Hockey Association or under the HUB team (West Central Wildcats) if there is a program for their age division. They must stay in their chosen program for the duration of the season and cannot change during the season. Players wishing to register with the HUB team, are required to first register in Rocky Minor Hockey Association and obtain a 'Player Movement Form'.
ELITE PLAYER TRYOUT FOR U15/ AA (WEST CENTRAL HUB) or AAA- Players must first register in their home association (Admin Fee applies, - $50 Early Bird/$250 after July 15 * fee will be applied to RMHA fees, if you are unsuccessful, and return home for the upcoming season). Register early and request the required forms in timely manner - RMHA will not guarantee a spot if registering late and division is full.

RESPECT IN SPORTS (PARENT) REQUIREMENT:
Parents and Coaches/Team Officials would be required to recertify their Respect in Sport every four seasons. The requirement to recertify came into effect on May 1, 2018.
A parent/guardian from each family is required to complete the online program for registration to be complete. https://www.hockeyalberta.ca/members/respect-sport/
IF YOU ARE A PLAYER NEW TO ROCKY MINOR HOCKEY:
You will be need to provide some important documentation to begin the registration process: NEW PLAYER FORMS
RETURNING PLAYER REGISTRATION:
All outstanding fees must be paid in full before a player will be permitted to register for the current season.
Returning players must register online. If you have changed your email address from the last time you registered, you will need to login with your previous email.
PLEASE UPDATE your information at time of registering.
Early Bird Fees apply June 17 - July 15, Regular Season Fees will apply July 16. Once a division is full, you will be placed on a waiting list.
REFUNDS:
Refunds will not be issued after October 01, with the exception of illness/injury or relocation outside RMHA boundaries. All refunds are subject to Administration Fee. Refunds will not be issued after December 15 under any circumstance.
PAYMENTS:
Registration fees are payable by cash, money order, credit card or e-transfer.
Fees must be paid in full by October 01. Failure to meet this deadline will result in the player being suspended for the remainder of the current season.
Payment plans are available online in 1/2/3 or 4 scheduled payments, depending on registration application date,
Persons having difficulty paying fees by the deadline date, may request an extension, in confidence, by contacting:Tracy - rockyhockeyregistrar@gmail.com 403-418-5200 OR Toni - rmhaice@telus.net 403-895-0267
Funding programs available: Lace 'em Up Foundation http://laceemup.ca/

Our online application opens on June 1, 2019 and closes August 15, 2019.
We are on a first come first serve basis this year so please encourage families to apply as soon as possible as we may run out of funds later in the summer.
We are only funding registration fees.

No other fees will be considered for funding.

We require a

hockey registration invoice from your

hockey organization showing how much a child's dues are.
We are only accepting

online applications

this year that are completed on our system.
You can find this at www.laceemup.ca under the Apply tab. Any application mailed, faxed, or emailed will not be considered.

Jumpstart https://jumpstart.canadiantire.ca/
REGISTERING ONLINE:
Log onto the link provided below.If you have changed your email address, and not updated it, you will need to log on with your previous email. If you have not created an account you will need to do so. When the user first accesses the Online Registration website, they are brought to the login screen. The user will need to create an account to register participants in your association. This account is a "family"account; they only need ONE account to register as many family participants as they wish in any association.
If you do not remember you passwork, click "Forgot my password".
Once you have finished adding your participants to your cart, the final step is to proceed with reviewing and checking out. The participant(s) is/are considered registered only after the checkout process is complete.

ENSURE YOUR CART IS EMPTY BEFORE CLOSING THE PROGRAM.
You will see a green checkmark on the screen with a message stating you have successfully registered.
2019-20 FEES and REGISTRATION LINK: