2020-21 Registration Information
---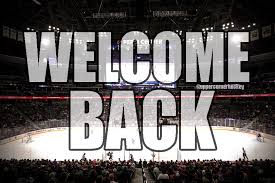 CONTACT TRACY
403-418-5200
At this point, we have been instructed to plan as per our regular season return to play in September.
However, until such time that Hockey Alberta, Hockey Canada, Alberta Health Services, and the facility all confirm that it
is safe to do so, or if it is a return with guidelines, remains unknown, at this point. This affects all associations, leagues and facilities.
We are asking those who plan on returning to play, whether it be a regular return, or a modified structured return, to preregister in order that we will be prepared, if changes are required.
please complete form, our Registrar will contact you shortly
RMHA IS NOW ACCEPTING 2020-21 REGISTRATIONS, AS PER OPENING DATE SCHEDULE. WE SET FEES WITH THE ANTICIPATION OF A RETURN TO 'REGULAR SEASON STRUCTURE'. SHOULD THE APPROVAL AND GUIDELINES OF HOCKEY ALBERTA AND A.H.S. AFFECT THE UPCOMING SEASON STRUCTURE, FEES WILL BE ADJUSTED, IF NECESSARY.
FEES PAID IN FULL, HAS BEEN EXTENDED TO NOVEMBER 15 (PREVIOUSLY OCTOBER 1), AND WE HAVE ADDED ADDITIONAL PAYMENT OPTIONS.
Until we receive confirmation on return to play date and structure, payment options would be as follows:
August 15 - 25%, Sept 15 - 25%, Oct 15 - 25%, Nov 15 - 25%

August 15 - 50%, Oct 15 - 50%

August 15 - 50%, Oct 15 - 25%, Nov 15 - 25%
Request for payment extension, must be made at time of registration - contact REGISTRAR or OFFICE MANAGER
PLEASE NOTE!
ALL REGISTRATIONS (AA/AAA/WILDCAT/NEW AND RETURNING PLAYERS) REQUIRE A PAYMENT OF $50/PLAYER PAYABLE AT TIME OF REGISTRATION.
CREDIT CARD PAYMENTS MAY BE MADE ONLINE. FOR E-TRANSFER INFORMATION, PLEASE CONTACT
TRACY - 403-418-5200 (text or phone) OR TONI 403-845-4926/403-895-0267(TEXT)
RETURNING PLAYERS REGISTERING AFTER AUGUST 15 ARE SUBJECT TO AN ADDITIONAL $200 FEE
*****registration is now closed*****
REGISTERING ONLINE:
Log onto the link provided below.If you have changed your email address, and not updated it, you will need to log on with your previous email. If you have not created an account you will need to do so. When the user first accesses the Online Registration website, they are brought to the login screen. The user will need to create an account to register participants in your association. This account is a "family"account; they only need ONE account to register as many family participants as they wish in any association.
If you do not remember you passwork, click "Forgot my password".
Once you have finished adding your participants to your cart, the final step is to proceed with reviewing and checking out. The participant(s) is/are considered registered only after the checkout process is complete.

ENSURE YOUR CART IS EMPTY BEFORE CLOSING THE PROGRAM.
You will see a green checkmark on the screen with a message stating you have successfully registered.